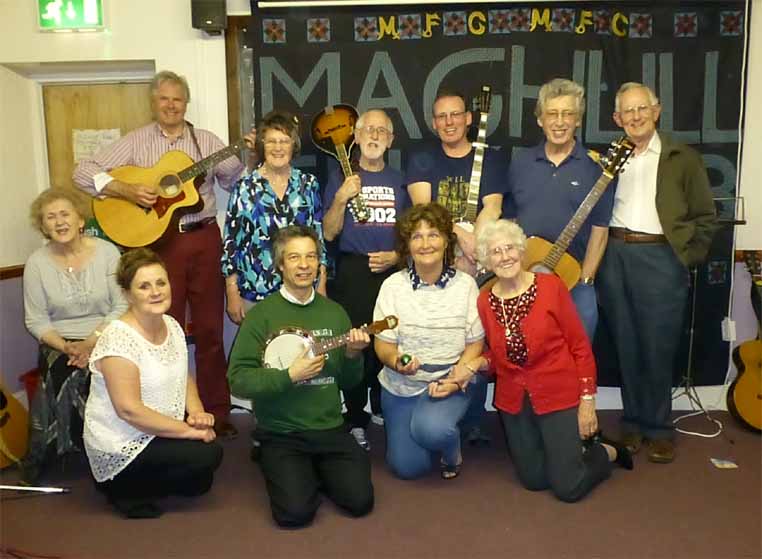 The Maghull folk club also known as
Maghull folk & acoustic was started at the
Hare & Hounds pub, Maghull by Dave Day
& Dave Bresnen, its
been running
since 1982 on the Tuesday evenings;
before that it was it was St Goerges
folk club which started in 1973 at the
St Georges Social Centre, Maghull.



The clubs present home is at the MCA
,
604 Green Lane, Maghull, L31 2JH.

Most Tuesday's the club commences at 8.00pm unless stated*
(The venue has disabled access)
We are a non profit club, monies taken are used towards the guests & functions etc.
The club office & committee members run the club for non payment.
We do it for the love of folk music and keeping this genre alive!

Singers, musicians & poets most welcome, and if you don't
sing or play an instrument you're welcome to come along and listen.
We are a friendly group.

Most Tuesdays are singers nights were floor singer / performers are
invited to do a few songs, tunes or poems.

The floor singers nights are run as open mic style,
and once a month we have a sing-a-round were folks can
perform from where they're seated.
Being mainly a singers club we have occasional main guest evenings,
plus we have spots for our members, plus also singers from other
clubs who are invited to do an extended performance for us.

The club has always had a wide verity of
folk & contemporary music performers & guests.


We're more like an extended family like many others clubs too.
The venue has its own set up P.A. We have our own
mics, leads etc, guests booked can bring their own
P.A. equipment if they prefer.
Note! There are colored flashing lights pointing as the stage,
these can be switched off if people require so.

Also the venue has a licensed bar, plus car parks; a small one at the
front of the venue, and a larger one to the side / rear of the premises.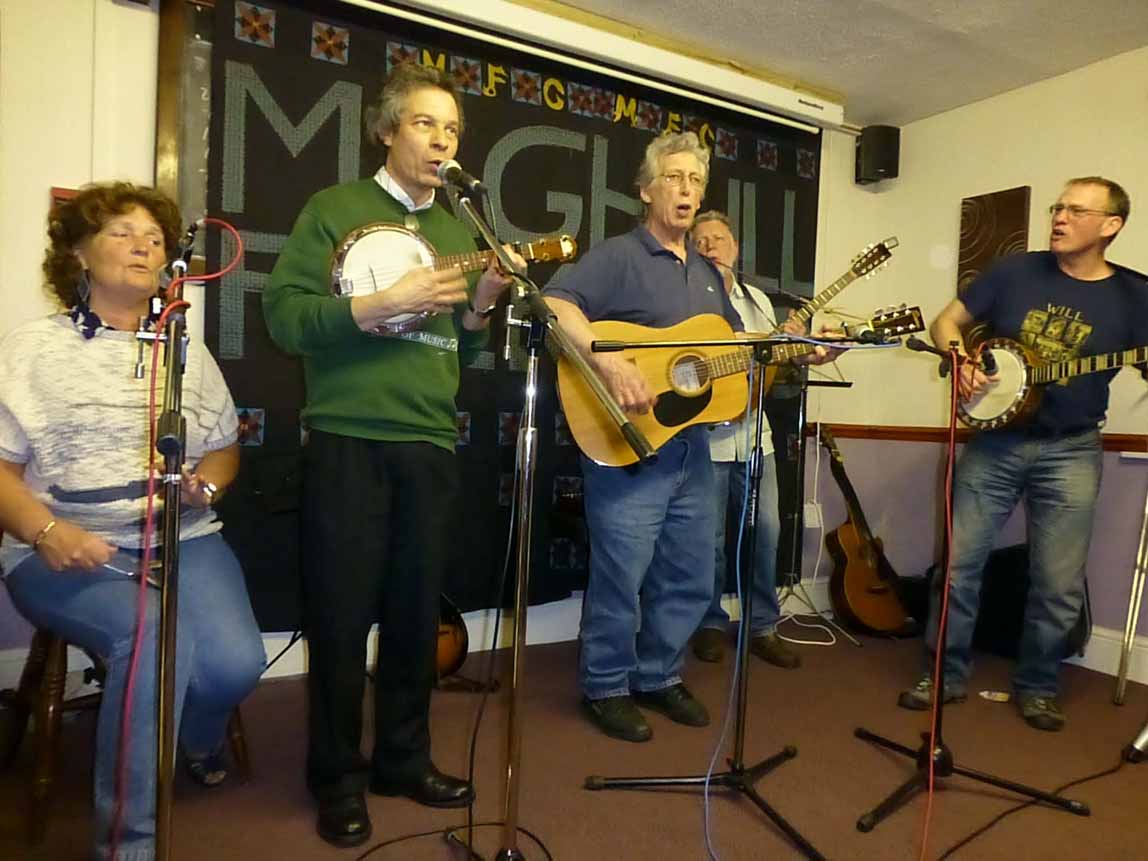 The club is run on a rota basis were the
various host-residents
M.C. and run the evening.
Club Office:
Chair - Paul Robinson.
Deputy Vice Chair - John Mackenzie.
Treasurer - Paul Weldon.

Committee members':
Brendan Holland
,
Carole & Tony Hughes
,

Bill Poland,
Ken Beamer, Jill fielding.

Current club resident M.C. hosts:
Paul Robinson, John Mackenzie, Bob Tyrer,
Maria Weldon,
Tony Hughes
, Ken Beamer,
Bill Poland, Gordon MacKenzie
, Jill Fielding

Simon Cousins, Ian McCartney.



Club Rules:




We ask folks to be kind and civil to one another,




refrain from making political statements from the stage, only in song.




Please set your phones to vibrate mode as can be

a distraction to
the performers and others around too if your phone rings.


We also ask folks not to walk in front of the stage when entering or




leaving the room while people are performing their songs,




in-between songs, fine.




If you need to go to the loo; when you've got to go




you've got to go!!!!





Those able, please give a hand to put away the P.A.




gear etc at the end of the night, every little hand helps!




Above, photos were taken during the earlier days at the MCA
in the upstairs function room at the MCA.