Maghull Folk Club - About Us
| | |
| --- | --- |
| | |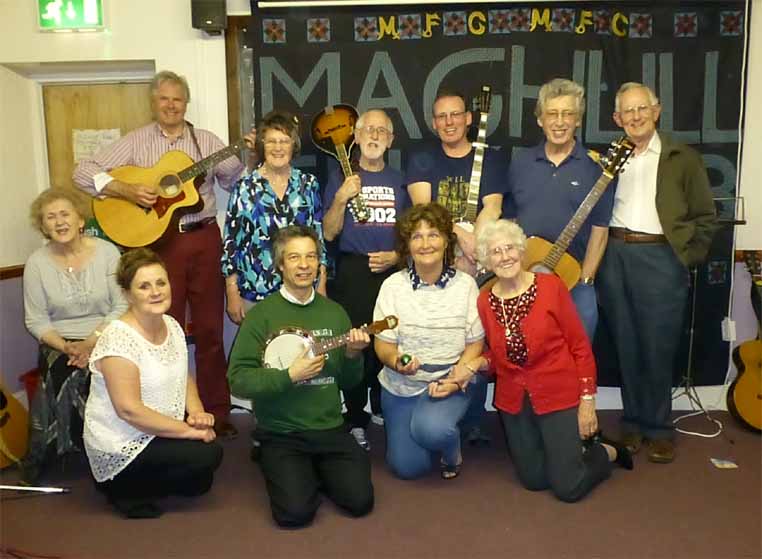 The Maghull Folk Club also known as
Maghull Folk & Acoustic
has been running since 1982 on Tuesday evenings,
before that it was known as St Goerges Folk Club
which started in 1973


The club held at the
MCA
604 Green Lane, Maghull, L31 2JH



Most Tuesdays the club commences at 8.pm prompt unless stated*
Doors open at 7.30pm

Singers, Musicians & Poets most welcome and if you don't
sing or play an instrument, just come along to listen.
We are a friendly group

Most Tuesdays are singers nights where floor singer / performers are invited to
do a few songs, tunes or poems.

The evening is run as open mic style and once a month we have a singaround
where the chairs are placed roughly in a circle

for those who do not wish to perform behind the microphone.


Being mainly a singers club we have occasional main guest evenings plus have spots
for our members and also singers from other clubs who are invited to do an
extended performance for us.

The club is more like an extended family like many other clubs too.

Singer, musicians & poets most welcome,
if you don't sing or play an instrument just come along to listen.

So if yo fancy popping along on a Tuesday evening you'll b e made most welcome.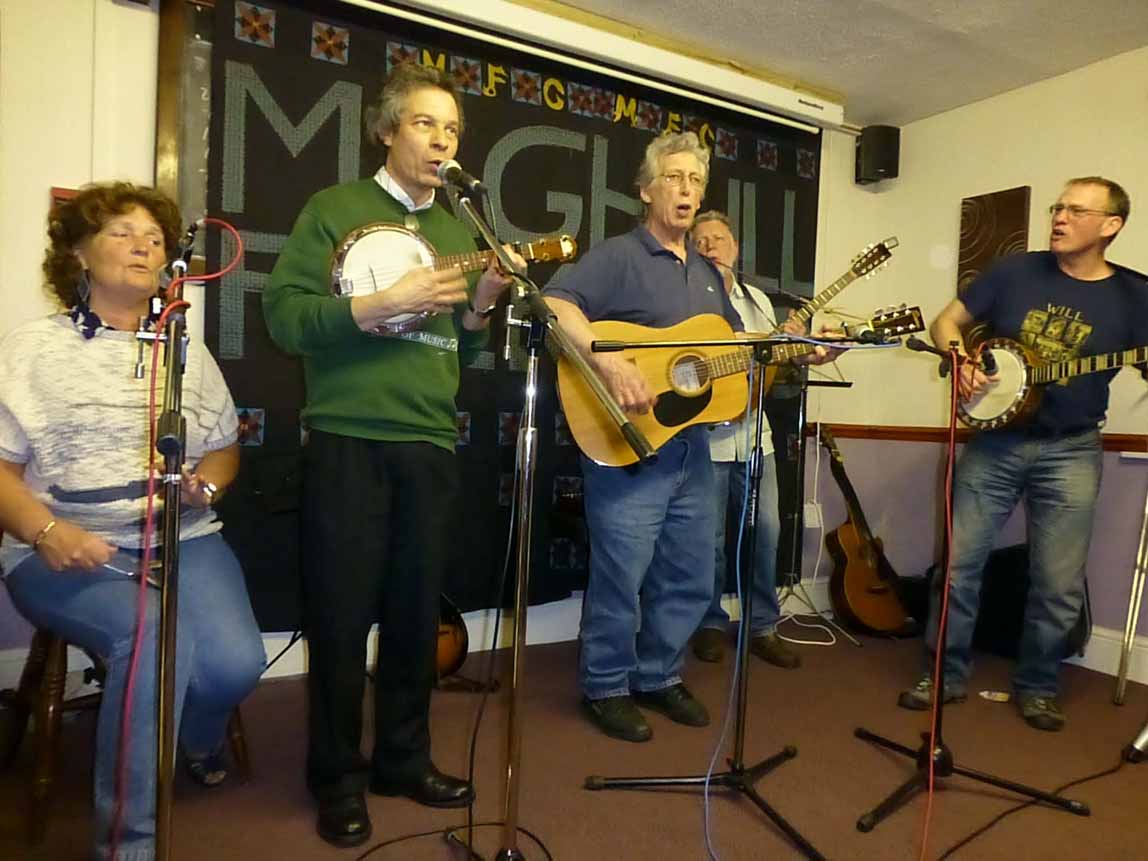 The club is run on a rota basis for the
various host residents
to run the evening.

Club Chair:
Chairman - Paul Robinson
Deputy Vice Chairman - John Mackenzie



Other Committee members':


Paul Weldon
-
Brendan Holland
Carole & Tony Hughes

Christine Fletcher
- Bill Poland
Ken Beamer

Current club resident MC's:
Paul Robinson - John Mackenzie - Bob Tyrer - Maria Wedon
Tommy Dewhurst -
Tony Hughes
- Kenny Beamer
Bill Poland - Gordon MacKenzie
- Jill Fielding
- Christine Fretcher
Simon Cousins - Ian McCartney


Further information regarding the Floor singers evenings,
Sing-a-rounds,
Big spots or Mini Concerts:

Sing-a-rounds are were the chairs are placed in a circle
and people can perform their songs from where they're seated.
Other Tuesdays are Floor singers with use of a P.A. unless stated.

Big spots usually take place during the second half of the evening usually 45 minutes
or up to an hour allowing time for floor singers during the first half of the night.
Occasionally the guests of big spots or mini concerts can perform their
performance in two half 20 minute set in the first half and 20 minutes set during
the second half with an interval in between.

Mini concerts are similar tho the Big spots which are for the professional guests
which my be allocated more time than the normal big spots.


Admission for Floor singers nights is £2. which includes a raffle ticket.
Sing-a-round evenings are free admission.
Guest nights the admission varies and is usually by advance ticket purchase.
Some tickets are made available on the 'WE Got Tickets' web site